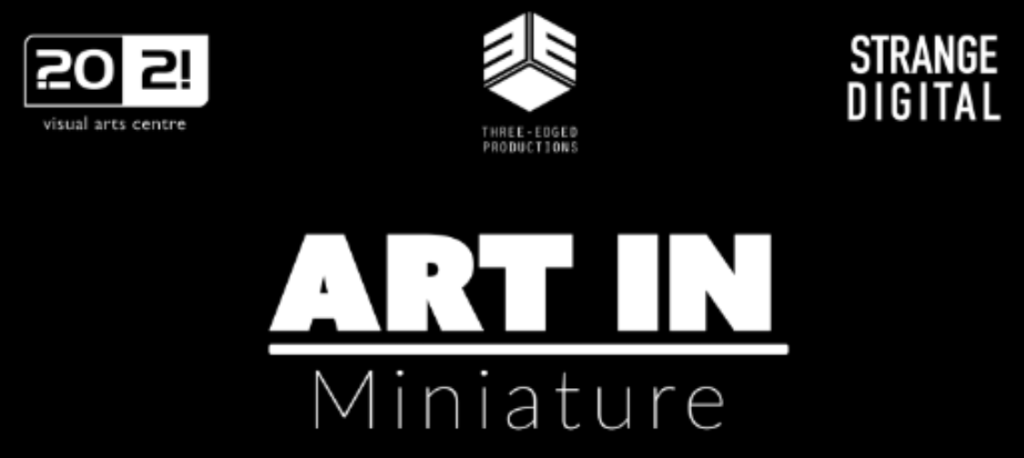 We are co-producing with 20-21 Visual Arts Centre a first-of-its-kind exhibition and documentary looking at the art of miniature painting with a focus on the stories behind the art and the artist (that's you!) and we would love to feature you and your art!
What do you want from me?
We want your art and your stories! Either captured on film by us, or we can interview you via the magic of remote video calling. On top of this, we would love to feature your art in the exhibition either as part of the live showcase or as part of the legacy digital showcase.
We are especially interested in:
High-quality and original fantasy miniature dioramas and vignettes, by professional and amateur makers. We are especially interested in pieces where makers really use their imagination and creative flair, as opposed to conforming to any rules or conventions.
Large feature pieces(dragons, giants, feature buildings and landscapes etc).
 DIY/ Custom/ Independent miniatures/ scratch-builds.
 Footage/ photographs/ sketches/ interviews documenting miniature painting, gaming culture, and dioramas under construction.
OK! I'm in! Now what?
Excellent! We are thrilled to have you! The next bit is easy, email us at: ArtMiniDoc@gmail.com We are hoping to schedule interviews from the end of April 2023 onwards. If you decide to be part of this amazing project (and why wouldn't you?) then you will be invited to the premiere screening on location at the 20-21 Visual Arts Centre, and get a credit in the final film AND get the bragging rights to say that YOU were part of the first exhibition on miniatures ever!